Here's an idea for a 4th of July card using our Tiny Trees Pop-up die set.
This card measures 4" x 6.75" when closed and can be mailed in a No. 10 business envelope. For the front of the card I used our Slim Flaps and Frames, Alphabet and stars from the Surprise Ball Pop-up and Paper Frames Pop-up.
Open the card to reveal two Tiny Trees with patriotic styling. The background is created by cutting the smaller crosshatch rectangle from the Long Rectangles - Crosshatch set six times. The banners come from the Slim Flaps and Frames and the letters for USA were taken from the word "Treasured" in our Word Set 11- Treasure set. The labels are from the Paper Frames Pop-up.
To create the "happy 4th" greeting I used the "happy" from Word Set 7 - Autumn plus the Numbers set. To make the Stars and Stripes foliage pieces I first glued white stars (Paper Frames Pop-up) to a piece of blue cardstock and then cut the foliage pieces from it. Similarly, I cut thin strips of white cardstock, glued the strips to red cardstock, and then cut the foliage from the resulting striped cardstock.
Want to give this card a try? Papers and cardstocks are from my stash. Dies and other supplies: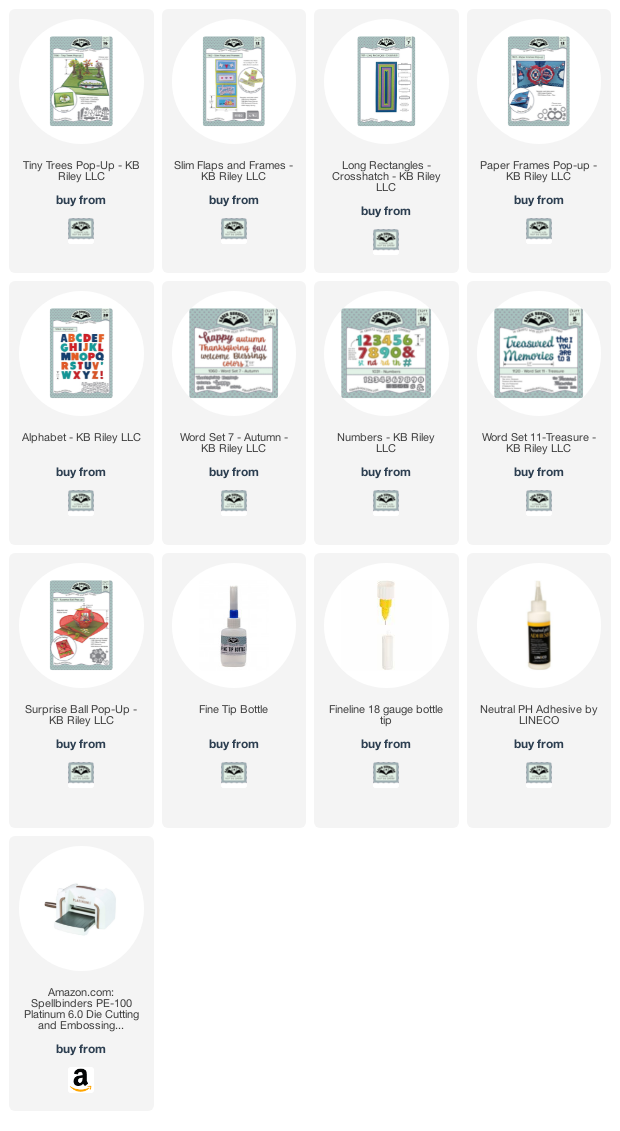 ---