Here's a birthday card that combines the mechanism from the Oval Frames Pop-up with the decorator dies from the Flower Pot Pop-up die set.
I started by making my entire pop-up off of the card so I could measure it after and make a card big enough to hide it. My card measures 5.5" wide by 7.5" when closed, so I will give it to my friend in a 6x9 envelope. I created the flower pots using Distress Oxide Inks and basically following the same technique as my Twist Panel Flower Pot card video. The front of the card uses the leftover pieces of Blue Fern Studios patterned paper and a pot of flowers to create a lead-in to the pop-up inside.
Open the card to lift up the Oval Frames Pop-up, completely covered with flower pots. The patterned paper does all the work in the background. I cut the Happy Birthday greeting into individual words and positioned them to fit in the lower left corner.
A bee flies above the flower pots suspended on a piece of wire.
In addition to the dies and supplies listed below I also used green, maroon, white and glittered cardstocks.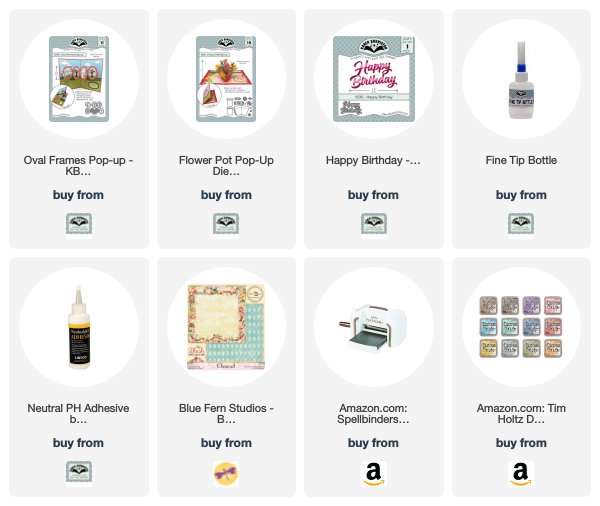 Here is the assembly video for the Oval Frames Pop-up. I used a "lift up" assembly for the flower pot card.
---