Welcome to our Karen Burniston Products - KB Riley LLC September Release Blog Hop. The Design Team and I have come together today for a fun blog hop to celebrate the release of 9 new dies. Sneak peeks of the new release started last week, and the dies are available to order NOW!
2 new Script Sentiment Die Sets
For my project and video I'm sharing the assembly video for the Stocking Pop-up die set.
This die set not only makes a fabulous Christmas pop-up with presents popping up from a stocking, but can be used as a generic pop-up base year round. It is slimline friendly, fitting in a card as small as 3.5" square. Learn how to assemble this die set by watching the assembly video here:
When the card opens the stocking is elevated on the upper pop-up while a back slider mechanism lifts items up and out of the stocking. The present, candy cane, holly and berries come included in the set. The "holly jolly greetings" came from the new
Small Script - Christmas
set. 
See the entire September 2023 release by watching the preview video:
ZOOM AND YOUTUBE CLASSES:
Be sure to check our Events page if you're interested in the online education program for this release. 
GIVEAWAY:
To celebrate the release Karen Burniston and each of the Karen Burniston - KB Riley LLC Design Team members will be giving away a $25 Gift Certificate to some lucky person who comments on our blog posts, so make sure you join the hop and comment on everyone's blog post. Winners will be randomly chosen from ALL of the blog hop comments received on our blog posts by Monday,25th September 2023. Lots of chances to win some goodies, so just leave a comment on this post or any other blog hop posts to enter! Don't forget to leave some way for us to contact you, in case you are a lucky winner!
Karen B <--- YOU ARE HERE
Here are the dies and supplies used on my card: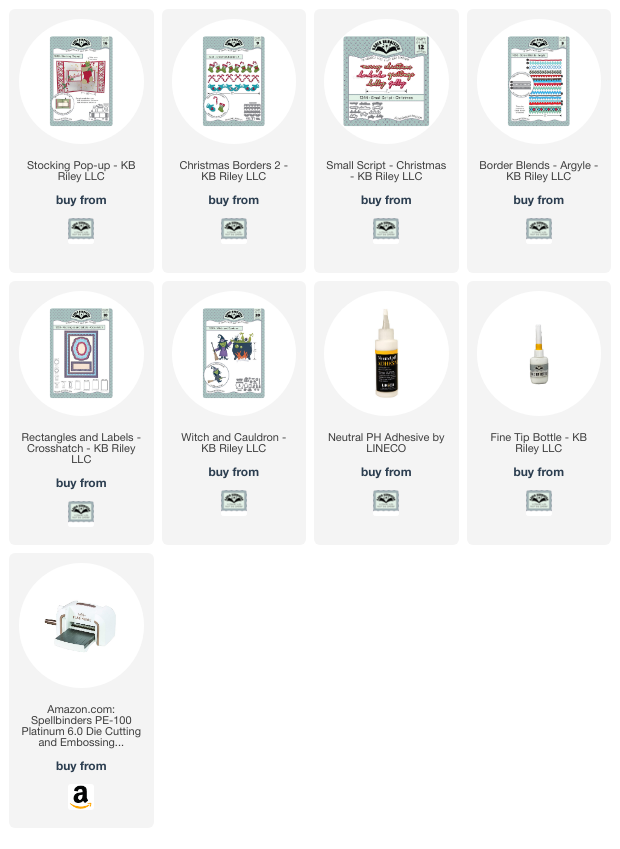 ---