Today is our monthly for fun Paper Pros challenge with a theme of Winter Birthday, which worked out perfectly with one of the cards I'm teaching this week.
For tomorrow's class at Scrapp'n Savvy, we will be making three cards. The first (my Paper Pros card), features the Snowman Twist Circle (minus the snowman) to make a distinguished penguin birthday card. A clear panel on the front of the card allows the penguin to peek out in the closed position. Then, once opened, the circle spins him up into the center of the card, holding a gift. Opening the card also reveals a white circle as a place to write a personal message and sign the card.

The penguin from the Winter Animals set is wearing fancy dress courtesy of the new Tiny Accessories 1 die set, which adds the top hat, monocle and bow tie. 
Also on the agenda for tomorrow's class is a Katherine Label Pop-up card featuring the new Cat and Dog die set. I've always loved this Riley and Co. Funny Bones stamp and it worked perfectly for a funny card to send to a friend. By rolling down the corner of the card, the kitty peeks out, and then rises up with the pop-up as the card is opened.
Also on the agenda for tomorrow's class is a combination of three new dies - the Tag Book Pop-up, the Flowers and Bee, and Word Set 4 - Just a Note for this pretty "hello" card.
As usual, it's an ambitious class, but we'll do our best to leave with three finished cards. If you're in class, here's what you need to bring:
Die Cutting machine with plates and platforms for wafer-thin dies.
Removable tape to hold dies in place.
Pokey tool to eject dies
Liquid glue in a fine tip bottle - VERY IMPORTANT - there are small pieces on these cards and you need to be able to glue them down. (You might bring your Xyron X sticker maker if you have one)
Other adhesives - tape runner, double-sided tape, small glue dots, pop-dots
Pens - black pen to add stripes to the bees. White gel pen to color the cat's tail and paws. (I will bring some white pens to share, but bring one if you have one)
Save the card photos to your tablet or phone OR print them out to refer to in class.
Optional tools - embossing stylus to shape flowers, brayer to press down glued items
Optional decorating items - brown ink with a blending tool, Wink of Stella or similar glitter pen
If you are in class tomorrow, you will receive TWO dies in your class kit - the Tiny Accessories 1 and the Flowers and Bee. The other three new dies from the Fall release will be available to purchase at Scrapp'n Savvy and yes, I am bringing enough for every student in both classes to be able to purchase the new dies. 
 For folks outside of the Houston area, here are links to the dies used in the class cards: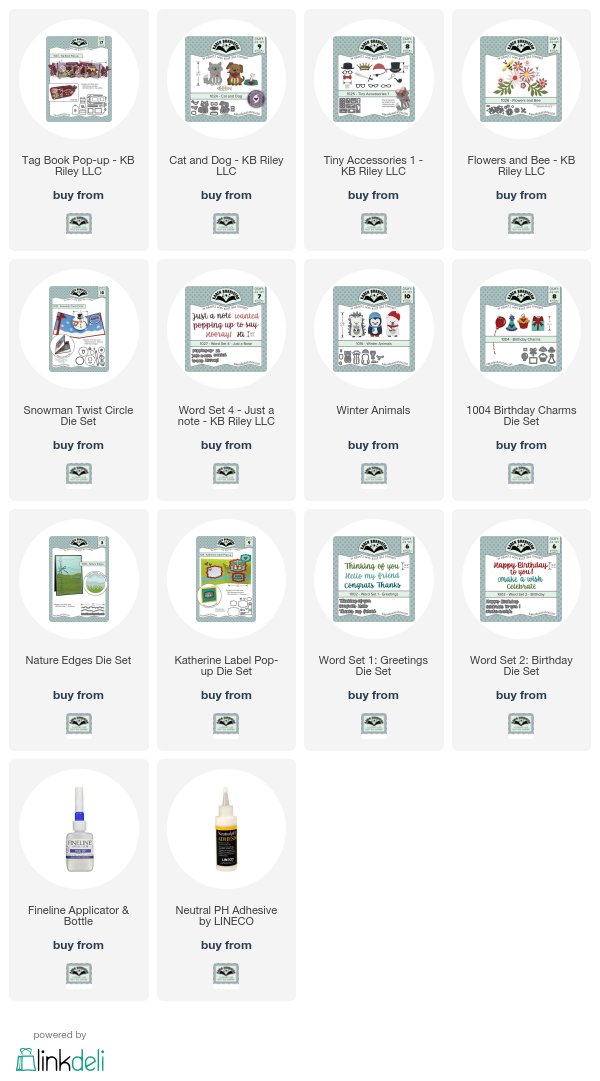 ---