OK, so you know how sometimes an idea just gets into your head and you have to get it out? This was one of those cards.
This card measures 5" x 8" in the closed position. On the front I created a collage using dies from our Haunted Tiny House Add-ons set. The purple cardstock behind the collage is made by using our Tiles Pattern plate with an embossing sandwich instead of a cut sandwich. The closure features black elastic cording stretched into a rectangle shape. The spacers and washers came from our Flap and Closure die set. The metal spider charm was from my stash.
Release the closure and the card will spring open, revealing the headless character, made from the Bitty Ball Pop-up die set and Character Add-ons 1.
For the cloak I used the same embossing trick with the Tiles Pattern Plate to give it an embroidered feel. The smile die from the Bitty Ball made the perfect evil eyebrows. I used black mirror card for the face components.
The background of the card's interior is made using our Halloween Scene die set and Happy Halloween, plus a circle die (or use a punch) for the moon. The patterned papers are just old ones from my stash.
In case you missed it, earlier this week I posted a new video showing all the best assembly tricks for our two pop-up ball dies.
Ready to give this card a try? Here are links to the die sets used on the card.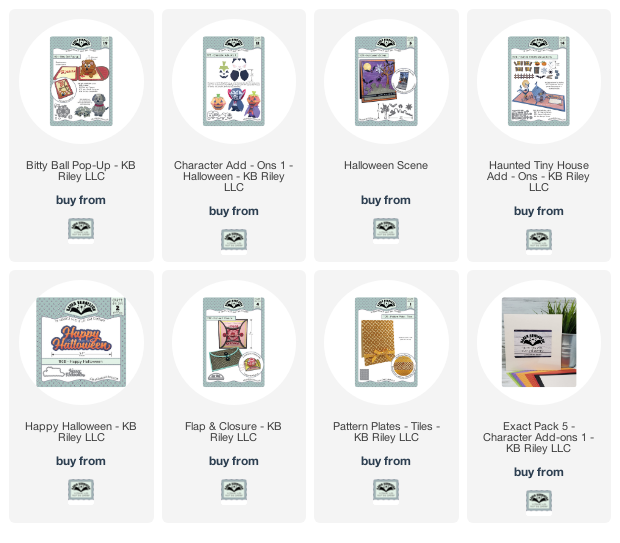 ---